Resources and Links for Bed & Breakfasts, Vacation Homes, Small Resorts, Cottages and Ski Accommodations.


Computer Software and Technology - May 2007

Is your computer getting slow and clogged up with software that starts when you don't need it? You might want to try Avanquest System Suite 7. This software has a great function that allows you to cut out unwanted software when you start up your computer and works great at speeding up old laptops. Keep your system clean with Avanquest's new maintenance package. Read the Avanquest System Suite 7 Professional full review


More on Computer Software and Technology to help your small tourism business

Have a question?
Chat with a live consultant right now
Like what you see?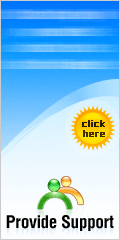 Web Hosting Solutions
SunTech offers a wind range of web hosting and email solutions for your small business website. Urchin Web Stats is included with all our Web hosting options so you can see how your website is doing on a daily basis. Yearly hosting from $99.

Web Hosting details